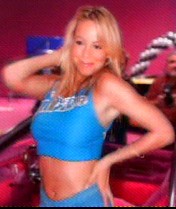 Release Dates
Country
Flag
Date
Germany
July 16, 2001
USA
July 17, 2001
Awards
Country
Flag
Award
sales figure
USA
GOLD
500.000 copies shipped to stores
Australia
GOLD
35.000 copies sold

Loverboy is the USA the Best Selling Single Of The Year 2001.


On the Billboard Hot 100 Singles Year End Chart Of 2001 the song is at number 80.
---
Here is the full list of all charts that are listed regularly on this site (with links).
---
Get my personal charts called Solid Gold.