Heartbreaker
Mariah Carey
The + behind the date in the column Last Week On Chart indicates still on the chart. Find out the exact positon on Latest Chart Positions And Anniversaries site.

Updated: 14.05.2002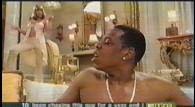 Heartbreaker is the fist singe from Mariah's album Rainbow (Out: November 2, 1999)
The premiere of the song was on August 16, 1999 on the Internet (at www.MCarey.com).

Brasil chart run is not complete: Add 25 weeks before entry date and the peak at No 23.

Release Dates:
USA: September 21, 1999
Germany: October 4, 1999
Australia: October 4, 1999
UK: October 25, 1999

Prizes:
USA: certified Gold on 22.10.1999 for 500.000 copies sold (the single was limited to 700.000 copies)
Australia: certified Gold for 35.000 copies sold

Year End Charts of 1999:
USA Hot 100 of 1999: No. 35
Australia: No. 50
MTV European Top 20: No. 12
Radio &amp Records Airplay USA Urban: No. 76
Radio &amp Records Airplay USA Pop: No. 86
France Top 100 Singles: No. 41

Year End Charts Of 2000:
France Top 100 Singles: No. 62

Notes:
In the USA were over 271.000 copies sold in the first week!
Mariah's 14th Number One hit achieved the biggest first-week sales of her career and her biggest one-week singles sales ever. Fantasy sold 220.000 copies in the first week.
The previous chart positions achieved with airplay only: 60, 30, 23, 23, 16
Columbia wrote in their press relaese:
Mariah is also the only artist to achieve a Number One hit every year for a whole decade in Billboard history.
With the exception of her cover version of the Jackson 5's "I'll Be There," Mariah has cowritten all of her #1's, including "Heartbreaker." With the exceptions of "I Don't Wanna Cry", "Someday", "Love Takes Time", and "Vision Of Love", Mariah has co-produced all of her chart-topping singles.


Here you can find the lyrics, pictures and some infos.


red = Number One position


The numbers in the brackets indicates how much positions are listed. If there are no brackets I got the whole charts (e.g. Billboard Hot 100 Singles (50) = 50 positions, Brasil Top 100 = 100 positions).
---
Here is the full list of charts that are listed regularly on this site.
---
The Gavin Charts are based on Airplay by U.S. Radio Stations.
Jam FM = German R &amp B radio station
Get my personal charts called Solid Gold.