Updated: 18.04.2016 20:16:32
Sales Awards
| | | | | | | | |
| --- | --- | --- | --- | --- | --- | --- | --- |
| Album | Interpret | Release Date | Flag | Country | Date | Award | Sales |
| #1's (Ones) | Mariah Carey | 17.11.1998 | | Switzerland | 2004 | Platin | 50.000 |
| #1's (Ones) | Mariah Carey | 17.11.1998 | | Europe | 01.05.2003 | 2x Platinum | 2.000.000 |
| #1's (Ones) | Mariah Carey | 17.11.1998 | | USA | 24.01.2003 | 5x Platinum | 5.000.000 |
| #1's (Ones) | Mariah Carey | 17.11.1998 | | USA | 01.02.2000 | 4x Platinum | 4.000.000 |
| #1's (Ones) | Mariah Carey | 17.11.1998 | | France | 1999 | 2x Platinum | 600.000 |
| #1's (Ones) | Mariah Carey | 17.11.1998 | | Germany | 1999 | Gold | 150.000 |
| #1's (Ones) | Mariah Carey | 17.11.1998 | | Netherlands | 01.03.1999 | Gold | 75.000 |
| #1's (Ones) | Mariah Carey | 17.11.1998 | | USA | 10.02.1999 | 3x Platinum | 3.000.000 |
| #1's (Ones) | Mariah Carey | 17.11.1998 | | Canada | 01.01.1999 | 2x Platinum | 200.000 |
| #1's (Ones) | Mariah Carey | 17.11.1998 | | USA | 16.12.1998 | 2x Platinum | 2.000.000 |
| #1's (Ones) | Mariah Carey | 17.11.1998 | | USA | 16.12.1998 | Platinum | 1.000.000 |
| #1's (Ones) | Mariah Carey | 17.11.1998 | | USA | 16.12.1998 | Gold | 500.000 |
| #1's (Ones) | Mariah Carey | 17.11.1998 | | United Kingdom | 27.11.1998 | Platinum | 300.000 |
| #1's (Ones) | Mariah Carey | 17.11.1998 | | United Kingdom | 27.11.1998 | Gold | 100.000 |
| #1's (Ones) | Mariah Carey | 17.11.1998 | | United Kingdom | 27.11.1998 | Silver | 60.000 |
| #1's (Ones) | Mariah Carey | 17.11.1998 | | Japan | - | - | 2.809.000 |
| #1's (Ones) | Mariah Carey | 17.11.1998 | | Australia | - | Platinum | 75.000 |
| | | | | | | |
| --- | --- | --- | --- | --- | --- | --- |
| Country | Flag | Release Date | Award | Sales figure | Year End Chart 1998 | Year End Chart 1999 |
| Japan | | November 30, 1998 | ? | 2.809.000 | ? | ? |
| Australia | | ? | Platinum | 75.000 | 43 | - |
| USA | | November 17, 1998 | 5x Platinum | 5.000.000 | - | 19 |
| Germany | | November 16, 1998 | Gold | 250.000 | ? | ? |
| Switzerland | | ? | ? | ? | - | 29 |
| France | | ? | ? | ? | - | 6 * |
| UK | | ? | Platinum | 300.000 | ? | ? |
| Belgium | | ? | ? | ? | ? | 64 |
| Europe | | November 1998 | 2x Platinum | 2.000.000 | ? | ? |
* France Top 40 Compilation Chart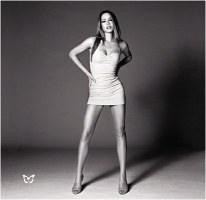 Notes:
USA: Sales 221.000 in the first week, 220.000 - 2nd week, 177.000 - 3rd week, 228.000 - 4th week, 329.000 - 5th week, 360.000 - 6th week, 162.300 - 7th week, 85.000 - 8th week
Prizes:
USA: Certified 4x PLATINUM (Feb, 2000) for 4.000.000 copies shipped to stores (Double on Dec 16, 1998, Triple Feb 10, 1999)
Australia: Certified Gold (35.000 copies) in the first week, five weeks later certified PLATINUM for 70.000 copies sold.
Canada: DOUBLE PLATINUM for 200.000 copies sold (Dec 1998 - Platinum, Jan 1999 - Double Platinum).
Japan: With 3.5 million copies sold it's the best selling foreign record in Japan ever!
UK: Platinum for more than 300.000 copies
Germany: GOLD for 250.000 copies (February 1999)
Netherlands: GOLD for 75.000 copies (March 1999)
Year End Charts Of 1998:
UK: #30
Australia: #43
Year End Charts of 1999:
USA: #19
Switzerland: No. 29
France Compilation Albums: No. 6
Belgium Top 100 Albums: No. 64
| | | |
| --- | --- | --- |
| | #1's (Homevideo) | |
| Chart | Flag | Peak | First Peak Date | Peak Weeks | First Week On Chart | Last Week On Chart | Total Weeks In Chart |
| --- | --- | --- | --- | --- | --- | --- | --- |
| UK Top 30 Music Video Sales | | 17 | 08.04.2000 | 2 | 08.04.2000 | 17.06.2000 | 9 |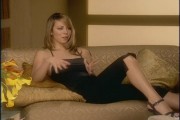 A video collection of Mariah's Number One videos with some comments by Mariah.


red = Number One position


The numbers in the brackets indicates how much positions are listed. If there are no brackets I got the whole charts (e.g. Billboard Hot 200 Album (100) = 100 positions, German Top 100 Album = 100 positions).
---
Here is the full list of charts that are listed regularly on this site. Plus more details about the listed charts.
---
Get my personal charts called Solid Gold.

Since June 21st, 1999