Updated: 29.11.2022 08:59:32 (No. 2817)

Latest Chart Positions and Anniversaries


This site features regular updated chart data from all over the world.
Beside the current chart positions
you can see how Mariah did in the last 30 years.
All the infos you need are below! Just scroll down...


---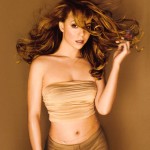 Solid Gold (Chart by Stephan): (updated November 29 2022)
Number One: Anti-Hero by Taylor Swift (5th week - 22nd Number One for Taylor Swift
New Entry Artists Of The Week: Meghan Trainor, Taylor Swift, Alicia Keys, Drake & 21 Savage, Bruce Springsteen
Special Chart Of The Week:
Look Back: 25 years ago Mariah Carey was at NUMBER ONE with Honey and the Butterfly album posssesed the whole top 11 on my chart
In 1058 of the past 1689 weeks Mariah was with at least one own song present in my weekly chart.
Mariah Carey was 433 weeks at Number One
209 Mariah Carey songs reached my chart, 83 of them Number One and 158 reached the Top 10.
---

The charts are ordered alphabetically.
Latest chart positions are indicated with a red date (last column) and anniversary dates are in yellow date
Hyperlink on chart name leads to my accompaining chart data site.
Mariah's items are indcated with an icon (album or single cover).
Click hyperlinked song title to see complete chart run (Billboard Hot 100 Singles only)
The album charts are in a table below the single charts.




red = Latest chart positions - big = Top 3 position - hyperlink = complete chart run (only for Billboard Hot 100 Singles)
The number in the bracket shows the position I got. I got the full chart if there are no brackets.
Anniversary dates are only for main single charts listed (Billboard Hot 100 Singles, UK Top 40, German Top 100, Australian Top 100).
For the album charts are all known anniversary dates listed for all charts.
---
All dates are issue dates rounded to the nearest Saturdays. Some charts are issued on Monday (e.g. LAUNCH, Tokio Hot 100, Australian) or on Thursdays (e.g. Radio&Records).
---

Updated: 29.11.2022 08:59:32