Updated: 04.05.2004




This site features regular updated chart data from all over the world.
Beside the current chart positions
you can see how Mariah did in the last 13 years.
All the infos you need are below! Just scroll down...

Chartdata of Other Artists
---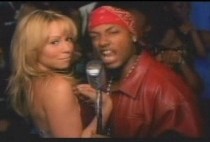 In the table below only artists with a current relation (Charmbracelet) are listed. To get the current chart position of for example Ja Rule you have to click her name on the table above.
---
Note: Check out my updated Sources. Beside the links to the official webpages you now find information about what charts are how long listed on my site. And it's a kind of updatelog for my chart sites.
The charts are ordered alphabetically.
Latest chart positions are indicated with a red date (last column) and anniversary dates are in yellow date
Hyperlink on chart name leads to my accompaining chart data site.
The album charts are in a table below the single charts.
<!-1>



red = Latest chart positions - big = Top 3 position - hyperlink = complete chart run (only for Billboard Hot 100 Singles)
The number in the bracket shows the position I got. I got the full chart if there are no brackets.
Anniversary dates are only for main single charts listed (Billboard Hot 100 Singles, UK Top 40, German Top 100, Australian Top 100).
For the album charts are all known anniversary dates listed for all charts.

Here is the full list of all charts that are listed regularly on this site (with links).

US Billboard Hot 100 Singles: 01.01.1990 till 01.06.1996 all top 30 positions, from 08.06.1996 on all top 50 positions.

UK Top 40 Singles: 01.01.1990 till 31.12.1991 all top 30 positions, from 01.01.1992 on all top 40 positions.

The Radio+Records charts are based on Airplay by U.S. Radio Stations.

To make it easier for calculation are all dates are Saturdays. Some charts are issued on Monday (e.g. Australia, Tokio Hot 100) or on Thursdays (e.g. Radio+Records). In these cases the dates are "rounded" to the nearest Saturday.

Jam FM = German R &amp B radio station.

For any comments write to Stephan@Mariah-Charts.com
Updated: 04.05.2004 18:36:18