Updated: 16.02.2021 11:21:04
Merry Christmas
by Mariah Carey
Sales Awards
| | | | | | | | |
| --- | --- | --- | --- | --- | --- | --- | --- |
| Album | Interpret | Release Date | Flag | Country | Date | Award | Sales |
| Merry Christmas | Mariah Carey | 07.11.1994 | | Australia | 10.12.2016 | 6x Platinum | 420.000 |
| Merry Christmas | Mariah Carey | 07.11.1994 | | Australia | 21.12.2013 | 5x Platinum | 350.000 |
| Merry Christmas | Mariah Carey | 07.11.1994 | | Australia | 05.01.2013 | 4x Platinum | 280.000 |
| Merry Christmas | Mariah Carey | 07.11.1994 | | USA | 30.01.2003 | 5x Platinum | 5.000.000 |
| Merry Christmas | Mariah Carey | 07.11.1994 | | USA | 27.11.1996 | 4x Platinum | 4.000.000 |
| Merry Christmas | Mariah Carey | 07.11.1994 | | Austria | 08.03.1995 | Gold | - |
| Merry Christmas | Mariah Carey | 07.11.1994 | | Germany | 1994 | Gold | 250.000 |
| Merry Christmas | Mariah Carey | 07.11.1994 | | USA | 27.12.1994 | 3x Platinum | 3.000.000 |
| Merry Christmas | Mariah Carey | 07.11.1994 | | USA | 27.12.1994 | Platinum | 1.000.000 |
| Merry Christmas | Mariah Carey | 07.11.1994 | | USA | 27.12.1994 | Gold | 500.000 |
| Merry Christmas | Mariah Carey | 07.11.1994 | | United Kingdom | 01.12.1994 | Gold | 100.000 |
| Merry Christmas | Mariah Carey | 07.11.1994 | | United Kingdom | 01.12.1994 | Silver | 60.000 |
| Merry Christmas | Mariah Carey | 07.11.1994 | | Japan | - | - | 2.083.000 |
| Merry Christmas | Mariah Carey | 07.11.1994 | | Europe | - | Platinum | 1.000.000 |
| Merry Christmas | Mariah Carey | 07.11.1994 | | Australia | - | 3x Platinum | 210.000 |
| Merry Christmas | Mariah Carey | 07.11.1994 | | Switzerland | - | Gold | 25.000 |
| Merry Christmas | Mariah Carey | 07.11.1994 | | Canada | - | Platinum | - |
Well, the only complete chart runs are in Billboard Hot 200, UK Top 75 Album and Switzerland Top 50 Album. The German chart data is not complete, but the album couldn`t been more than 5 weeks in the top 100 and not in the top 10. All other charts I compile since 1997, so no data of other countries.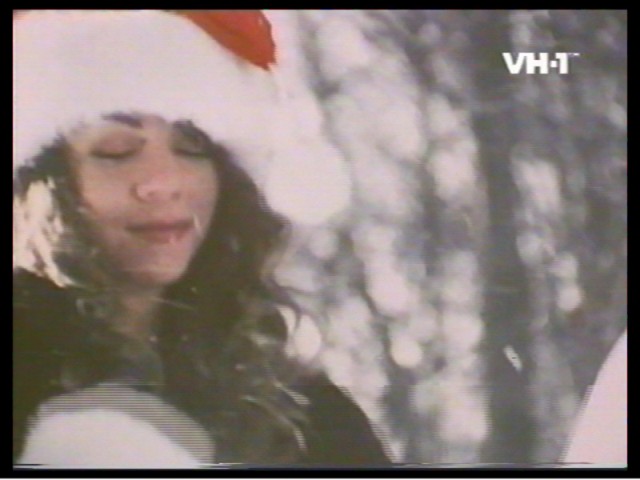 Merry Christmas (Columbia: Germany 477342 2 - USA CK 64222)
1. Silent Night (03:41)
2. All I Want For Christmas Is You (04:01) *
3. O Holy Night (04:28)
4. Christmas (Baby Please Come Home) (02:36)
5. Miss You Most (At Christmas Time) (04:33) *
6. Joy To The World (04:20)
7. Jesus Born On This Day (03:43) *
8. Santa Claus Is Coming To Town (03:25)
9. Hark! The Herald Angels Sing / Gloria (In Excelsis Deo) (03:01)
10. Jesus Oh What A Wonderful Child (04:29)
following track not featured on the US version
11. God Rest Ye Merry Gentleman (01:19)
* = written by Mariah Carey
In Europe and Asia is All I Want For Christmas Is You the only single from the album. No single in the USA.
In the USA there is also a promo single O Holy Night.
Awards
Country
Flag
Award
sales figure
USA
5x Platinum
5.000.000 copies
Australia
3x Platinum
210.000 copies
Canada
1x Platinum
?
Japan
?
2.083.000 copies
Europe
1x Platinum
1.000.000 copies
UK
Gold
100.000 copies

red = Number One position


The numbers in the brackets indicates how much positions are listed. If there are no brackets I got the whole charts (e.g. Billboard Hot 100 Singles (50) = 50 positions).
---
Here is the full list of charts that are listed regularly on this site.
---