Updated: 21.12.2017 07:35:43
All I Want For Christmas Is You
by Mariah Carey
Chart
Flag
Peak
First Peak Date
Peak Weeks
First Week On Chart
Last Week On Chart
Total Weeks In Chart
Solid Gold (Chart by Stephan)
1
03.12.1994
5
19.11.1994
16.12.2017
9(15)
150
Australia Top 100 Singles (100/50)
14
03.01.2015
1
29.12.2012
23.12.2017
16(18)
16
Austria Top 75 Singles
11
05.01.2008
1
15.12.2007
07.01.2012
25
Billboard Digital Songs
14
19.12.2009
1
12.12.2009
03.01.2015
25
Billboard Holiday Digital Songs
1
24.10.2015
19
24.10.2015
16.12.2017
1(1)
33
Billboard Hot 100 Singles
9
30.12.2017
1
08.01.2000
30.12.2017
9(11)
22
Canada Airplay: The Hits Chart Top 100 (BDS)
82
30.12.2000
1
30.12.2000
30.12.2000
1
Casey's American Top 40
9
14.01.1995
1
24.12.1994
14.01.1995
4
Eurochart Hot 100 Singles
24
09.01.2010
1
26.12.2009
16.01.2010
4
Germany Top 100 Singles
5
07.01.2017
1
22.12.2007
07.01.2017
48
Ireland Top 50 Singles (50/30)
8
15.12.2007
1
24.11.2007
22.12.2012
28
Japan Hot 100
6
02.01.2010
2
26.12.2009
09.01.2010
3
LAUNCH Music Videos Top 100
11
31.12.2005
1
10.12.2005
07.01.2006
5
MARIAH FAN CHART
1
09.12.2000
2
20.03.1999
11.01.2003
82
Sweden Top 60 Singles
29
30.12.2006
1
23.12.2006
30.12.2006
2
Switzerland Top 100 Singles
18
02.01.2010
1
30.12.2006
07.01.2012
19
Tokio Hot 100
1
31.12.1994
1
31.12.1994
31.12.1994
1
UK Top 75 Singles (75/40)
2
17.12.1994
3
10.12.1994
09.12.2017
22(34)
74
United World Chart Singles And Airplay (40)
6
05.01.2008
1
30.12.2006
07.01.2012
25
VIVA Lesercharts
3
22.12.2001
3
15.12.2001
05.01.2002
4
Complete is the chart run in the UK. In Japan it's one of the best selling singles ever. Well, since I started collecting chart data in 1997 the data is incomplete.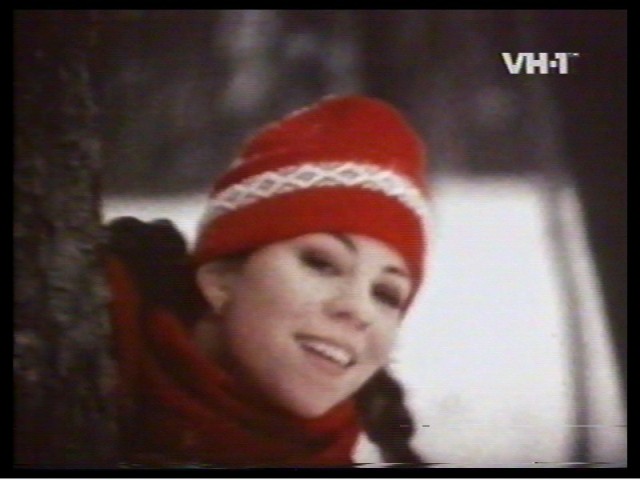 In Europe and Asia is All I Want For Christmas Is You the only single from the album. No commercial single in the USA. The chart position in the USA is caused of the new rules by Billboard to compile their Hot 100 (in 1998).

In Japan the single was re-released in 1996.
And on December 23 this year a limited single featuring a remix with Jermaine Dupri and Lil` Bow Wow. Check out the chart data of Bounce With Me, Lil` Bow Wow's first single.


red = Number One position


The numbers in the brackets indicates how much positions are listed. If there are no brackets I got the whole charts (e.g. Billboard Hot 100 Singles (50) = 50 positions).
---
Here is the full list of charts that are listed regularly on this site.
---
US Billboard Hot 100 Singles: 01.01.1990 till 01.06.1996 all top 30 positions, from 08.06.1996 on all top 50 positions. From Jan 2000 I got all top 100 positions. More infos to The US Charts by Billboard.
UK Top 40 Singles: 01.01.1990 till 31.12.1991 all top 30 positions, from 01.01.1992 on all top 40 positions.
The Gavin Charts are based on Airplay by U.S. Radio Stations.
Jam FM = German R &amp B radio station
Get my personal charts called Solid Gold.