Updated: 18.04.2016 20:05:38
The Emancipation Of Mimi
Mariah Carey

Sales Awards
| | | | | | | | |
| --- | --- | --- | --- | --- | --- | --- | --- |
| Album | Interpret | Release Date | Flag | Country | Date | Award | Sales |
| The Emancipation Of Mimi | Mariah Carey | 12.04.2005 | | USA | 25.02.2006 | 44th week sales (No. 7) | 90.000 |
| The Emancipation Of Mimi | Mariah Carey | 12.04.2005 | | USA | 16.02.2006 | 5x Platinum | 5.000.000 |
| The Emancipation Of Mimi | Mariah Carey | 12.04.2005 | | USA | 21.01.2006 | 39th week sales (No. 6) | 74.000 |
| The Emancipation Of Mimi | Mariah Carey | 12.04.2005 | | United Kingdom | 20.01.2006 | 2x Platinum | 600.000 |
| The Emancipation Of Mimi | Mariah Carey | 12.04.2005 | | USA | 14.01.2006 | 38th week sales (No. 8) | 102.000 |
| The Emancipation Of Mimi | Mariah Carey | 12.04.2005 | | USA | 07.01.2006 | 37th week sales (No. 6) | 290.000 |
| The Emancipation Of Mimi | Mariah Carey | 12.04.2005 | | USA | 2005 | 36th week sales (No. 7) | 191.000 |
| The Emancipation Of Mimi | Mariah Carey | 12.04.2005 | | USA | 24.12.2005 | 35th week sales (No. 8) | 151.000 |
| The Emancipation Of Mimi | Mariah Carey | 12.04.2005 | | USA | 17.12.2005 | 34th week sales (No. 7) | 110.000 |
| The Emancipation Of Mimi | Mariah Carey | 12.04.2005 | | USA | 10.12.2005 | 33rd week sales (No. 6) | 204.000 |
| The Emancipation Of Mimi | Mariah Carey | 12.04.2005 | | USA | 03.12.2005 | 32nd week sales (No. 4) | 185.000 |
| The Emancipation Of Mimi | Mariah Carey | 12.04.2005 | | USA | 20.10.2005 | 4x Platinum | 4.000.000 |
| The Emancipation Of Mimi | Mariah Carey | 12.04.2005 | | Brasil | 01.10.2005 | 3x Platinum | 375.000 |
| The Emancipation Of Mimi | Mariah Carey | 12.04.2005 | | USA | 01.10.2005 | 23rd week sales (No. 9) | 75.000 |
| The Emancipation Of Mimi | Mariah Carey | 12.04.2005 | | USA | 24.09.2005 | 22nd week sales (No. 5) | 81.000 |
| The Emancipation Of Mimi | Mariah Carey | 12.04.2005 | | Brasil | 17.09.2005 | 2x Platinum | 250.000 |
| The Emancipation Of Mimi | Mariah Carey | 12.04.2005 | | USA | 17.09.2005 | 21st week sales (No. 5) | 86.000 |
| The Emancipation Of Mimi | Mariah Carey | 12.04.2005 | | USA | 10.09.2005 | 20th week sales (No. 3) | 89.000 |
| The Emancipation Of Mimi | Mariah Carey | 12.04.2005 | | USA | 03.09.2005 | 19th week sales (No. 3) | 109.000 |
| The Emancipation Of Mimi | Mariah Carey | 12.04.2005 | | USA | 27.08.2005 | 18th week sales (No. 4) | 103.000 |
| The Emancipation Of Mimi | Mariah Carey | 12.04.2005 | | Australia | 27.08.2005 | Platinum | 70.000 |
| The Emancipation Of Mimi | Mariah Carey | 12.04.2005 | | USA | 20.08.2005 | 17th week sales (No. 3) | 99.000 |
| The Emancipation Of Mimi | Mariah Carey | 12.04.2005 | | USA | 13.08.2005 | 16th week sales (No. 3) | 102.000 |
| The Emancipation Of Mimi | Mariah Carey | 12.04.2005 | | New Zealand | 13.08.2005 | Platinum | 15.000 |
| The Emancipation Of Mimi | Mariah Carey | 12.04.2005 | | USA | 06.08.2005 | 15th week sales (No. 2) | 90.000 |
| The Emancipation Of Mimi | Mariah Carey | 12.04.2005 | | Brasil | 30.07.2005 | Platinum | 125.000 |
| The Emancipation Of Mimi | Mariah Carey | 12.04.2005 | | USA | 30.07.2005 | 14th week sales (No. 5) | 100.000 |
| The Emancipation Of Mimi | Mariah Carey | 12.04.2005 | | USA | 23.07.2005 | 13th week sales (No.4) | 116.000 |
| The Emancipation Of Mimi | Mariah Carey | 12.04.2005 | | New Zealand | 18.07.2005 | Gold | 7.500 |
| The Emancipation Of Mimi | Mariah Carey | 12.04.2005 | | USA | 16.07.2005 | 12th week sales (No.4) | 131.000 |
| The Emancipation Of Mimi | Mariah Carey | 12.04.2005 | | USA | 09.07.2005 | 11th week sales (No.2) | 131.000 |
| The Emancipation Of Mimi | Mariah Carey | 12.04.2005 | | Australia | 09.07.2005 | Gold | 35.000 |
| The Emancipation Of Mimi | Mariah Carey | 12.04.2005 | | United Kingdom | 08.07.2005 | Platinum | 300.000 |
| The Emancipation Of Mimi | Mariah Carey | 12.04.2005 | | USA | 02.07.2005 | 10th week sales (No. 4) | 163.000 |
| The Emancipation Of Mimi | Mariah Carey | 12.04.2005 | | USA | 29.06.2005 | 3x Platinum | 3.000.000 |
| The Emancipation Of Mimi | Mariah Carey | 12.04.2005 | | USA | 25.06.2005 | 9th week sales (No. 5) | 151.000 |
| The Emancipation Of Mimi | Mariah Carey | 12.04.2005 | | USA | 18.06.2005 | 8th week sales (No. 1) | 172.000 |
| The Emancipation Of Mimi | Mariah Carey | 12.04.2005 | | USA | 11.06.2005 | 7th week sales (No. 3) | 179.000 |
| The Emancipation Of Mimi | Mariah Carey | 12.04.2005 | | United Kingdom | 10.06.2005 | Gold | 100.000 |
| The Emancipation Of Mimi | Mariah Carey | 12.04.2005 | | USA | 04.06.2005 | 6th week sales (No. 3) | 173.000 |
| The Emancipation Of Mimi | Mariah Carey | 12.04.2005 | | Brasil | 04.06.2005 | Gold | 50.000 |
| The Emancipation Of Mimi | Mariah Carey | 12.04.2005 | | USA | 02.06.2005 | 2x Platinum | 2.000.000 |
| The Emancipation Of Mimi | Mariah Carey | 12.04.2005 | | USA | 02.06.2005 | Platinum | 1.000.000 |
| The Emancipation Of Mimi | Mariah Carey | 12.04.2005 | | USA | 02.06.2005 | Gold | 500.000 |
| The Emancipation Of Mimi | Mariah Carey | 12.04.2005 | | USA | 28.05.2005 | 5th week sales (No. 3) | 173.000 |
| The Emancipation Of Mimi | Mariah Carey | 12.04.2005 | | USA | 21.05.2005 | 4th week sales (No. 2) | 197.000 |
| The Emancipation Of Mimi | Mariah Carey | 12.04.2005 | | USA | 14.05.2005 | 3rd week sales (No. 2) | 197.000 |
| The Emancipation Of Mimi | Mariah Carey | 12.04.2005 | | USA | 07.05.2005 | 2nd week sales (No. 2) | 226.000 |
| The Emancipation Of Mimi | Mariah Carey | 12.04.2005 | | USA | 30.04.2005 | 1st week sales (No. 1) | 403.755 |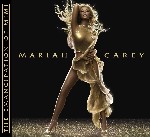 Album
The Emancipation Of Mimi
out on
April 04, 2005 (International)
April 12, 2005 (USA).
The album sold about 404.000 copies in the first sales week in the USA. Mariah`s best opening week in her career.
Year End Charts 2005
---
---
Here is the full list of all charts that are listed regularly on this site (with links).
---
Get my personal charts called Solid Gold.