Sweetheart
JD &amp Mariah

Updated: 10.10.2000
| Chart | Flag | Peak | First Peak Date | Peak Weeks | First Week On Chart | Last Week On Chart | Total Weeks In Chart |
| --- | --- | --- | --- | --- | --- | --- | --- |
| Solid Gold (My Charts) | | 1 | 05.09.1998 | 9 | 01.08.1998 | 15.05.1999 | 42 |
| Eurochart Hot 100 Singles | | 63 | 12.12.1998 | 1 | 28.11.1998 | 26.12.1998 | 5 |
| Gavin Rhythm-Crossover (20) (Urban) | | 18 | 07.11.1998 | 1 | 07.11.1998 | 07.11.1998 | 1 |
| German Top 100 Singles | | 15 | 21.11.1998 | 1 | 07.11.1998 | 06.02.1999 | 13 |
| Global 100 Singles (Internet Singles Top 100) | | 1 | 24.10.1998 | 5 | 17.10.1998 | 03.04.1999 | 25 |
| Jam FM Top 40 | | 2 | 17.10.1998 | 1 | 03.10.1998 | 28.11.1998 | 9 |
| MARIAH FAN CHART | | 1 | 31.07.1999 | 1 | 13.02.1999 | 23.09.2000 | 41 |
| MTV UK R&B Chart Show -The Lick- (10) | | 1 | 21.11.1998 | 1 | 31.10.1998 | 12.12.1998 | 7 |
| MTV US Top 20 Video Countdown | | 10 | 10.10.1998 | 1 | 10.10.1998 | 07.11.1998 | 3 |
| Netherland Top 40 Singles (Mega Top 100/Rabo) | | 14 | 21.11.1998 | 2 | 14.11.1998 | 19.12.1998 | 6 |
| Radio+Records Airplay - Rhythmic (30) | | 17 | 07.11.1998 | 1 | 26.09.1998 | 14.11.1998 | 8 |
| Radio+Records Airplay - Urban (30) | | 14 | 17.10.1998 | 2 | 03.10.1998 | 31.10.1998 | 5 |
| Sweden Top 60 Singles | | 44 | 30.01.1999 | 1 | 23.01.1999 | 06.02.1999 | 3 |
| Switzerland Top 50 Singles | | 18 | 05.12.1998 | 1 | 21.11.1998 | 09.01.1999 | 6 |
| Tokio Hot 100 | | 34 | 22.08.1998 | 1 | 08.08.1998 | 05.09.1998 | 5 |
| UK Club Chart Top 40 | | 16 | 05.12.1998 | 1 | 05.12.1998 | 19.12.1998 | 3 |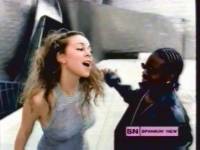 This song is featured on Mariah's #1's and on Jermaine Dupri Presents Life In 1472 - The Original Soundtrack (Release: July 21st, 1998).

Officially released as a commercial single only in central Europe and parts of south-east Asia.

No. 10 on JAM FM Listeners Top 40 of 1998 (German R&ampB radio station)


red = Number One position


The numbers in the brackets indicates how much positions are listed. If there are no brackets I got the whole charts (e.g. Billboard Hot 100 Singles (50) = 50 positions, European Top 20 = 20 positions).
---
Here is the full list of charts that are listed regularly on this site.
---
US Billboard Hot 100 Singles: 01.01.1990 till 01.06.1996 all top 30 positions, from 08.06.1996 on all top 50 positions. More infos to The US Charts by Billboard.
UK Top 40 Singles: 01.01.1990 till 31.12.1991 all top 30 positions, from 01.01.1992 on all top 40 positions.
The Gavin Charts are based on Airplay by U.S. Radio Stations.
Jam FM = German R &amp B radio station
Get my personal charts called Solid Gold.