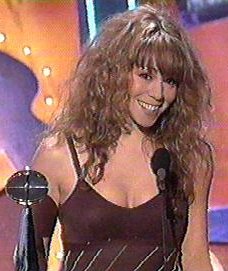 US Single Charts by Billboard Magazine

All Top 30 Positions (Frames)
Check out all Top 30 positions Mariah Carey had in the last eight years.

The Star Of The 1990`s
In the 1990`s Mariah has broke every record:
Mariah is the star with the most weeks at No. 1.
Mariah has the most number ones.
Mariah is the only star with more than one debut at number one.

Music Awards 1996 and Year End Charts

All Time Charts 1958-1998
Mariah is also doing great on the all time charts.
Updated October 6th, 1998