Mariah Carey in Germany
October 11, 1999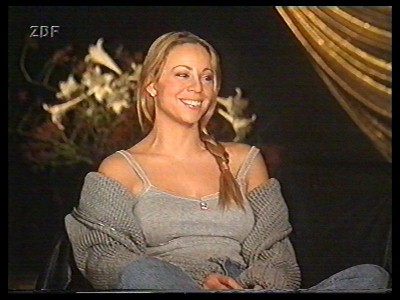 Mariah also gave an interview to German TV show "Leute Heute" (People Today).


Mariah gab auch ein Interview der Sendung "Leute Heute" (ZDF).
The following screen captures were made on October 13, 1999.
Don`t get fooled by the cheap quality of the thumbsnails. The bigger versions are in a much better quality!

From the Sat1 TV show Blitz.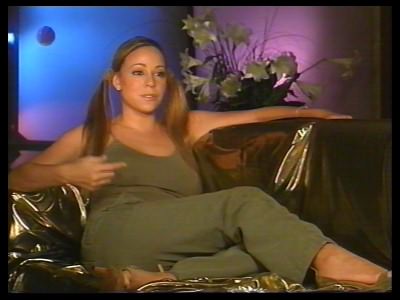 Interview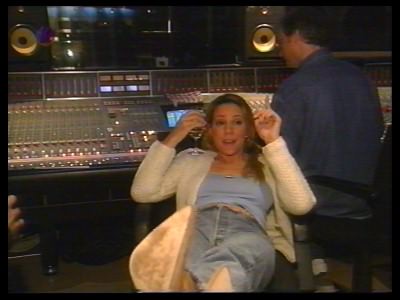 In Studio doing the remix of Thank God I Found You with Joe.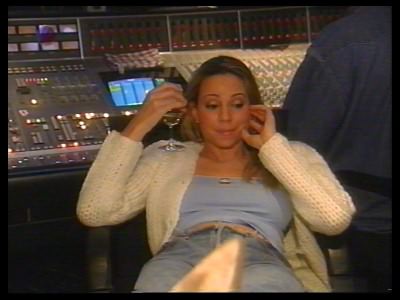 Mariah worked the whole night. Only three hours sleep.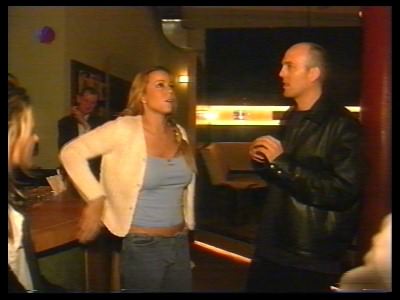 Mariah checking out the bar for the video shoot.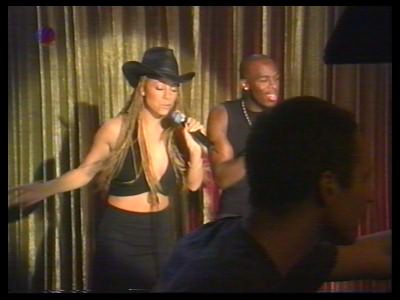 Singing with Joe in the new video made in a bar in Hamburg, Germany.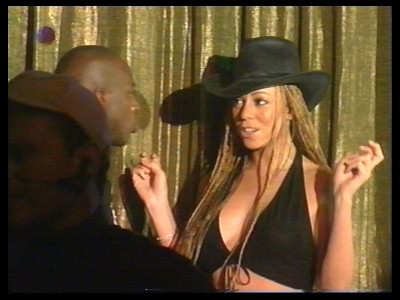 Mariah is doing quotation marks to Joe.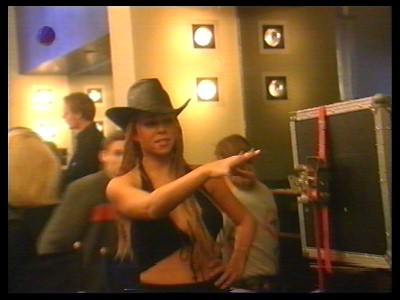 Mariah is directing the video with help from Bill Boatsman.
This is from shows on October 11th, 1999
Mariah in a German studio together with Joe!
In the background they played "Don't Wanna Be A Player" sung by Mariah!

Mariah in einem deutschen Studio mit Joe!
Im Hintergrund lief "Don`t Wanna Be A Player" gesungen von Mariah!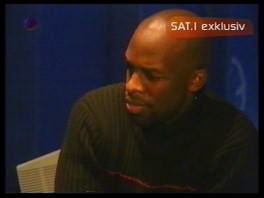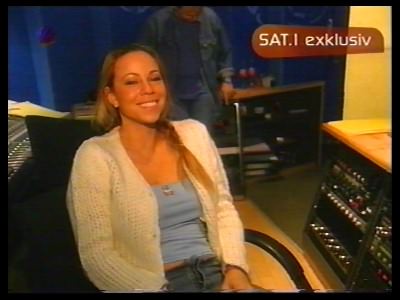 Mariah sang acapella the chorus to "Don`t Wanna Be A Player" (5 seconds) for the TV-Team.

Mariah sang den den Refrain von "Don`t Wanna Be A Player" (5 Sekunden) für das TV-Team.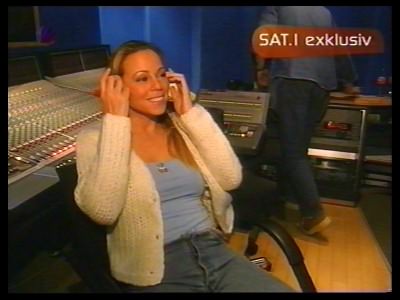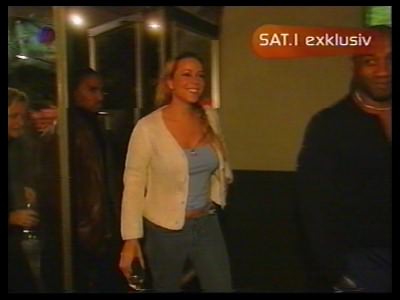 At 3 AM in the morning Mariah visited a scene bar in which She would make a music video!

Um 3:00 Uhr in der früh besichtigte Mariah eine Szene Bar in der sie ihr nächstes Video drehen will!
On RTL they had a preview with a stupid comment on a report that was never shown.

Auf RTL kam nur eine Vorschau mit einem dummen Kommentar auf einen Report der dann doch nicht gezeigt wurde.
Updated October 14, 1999